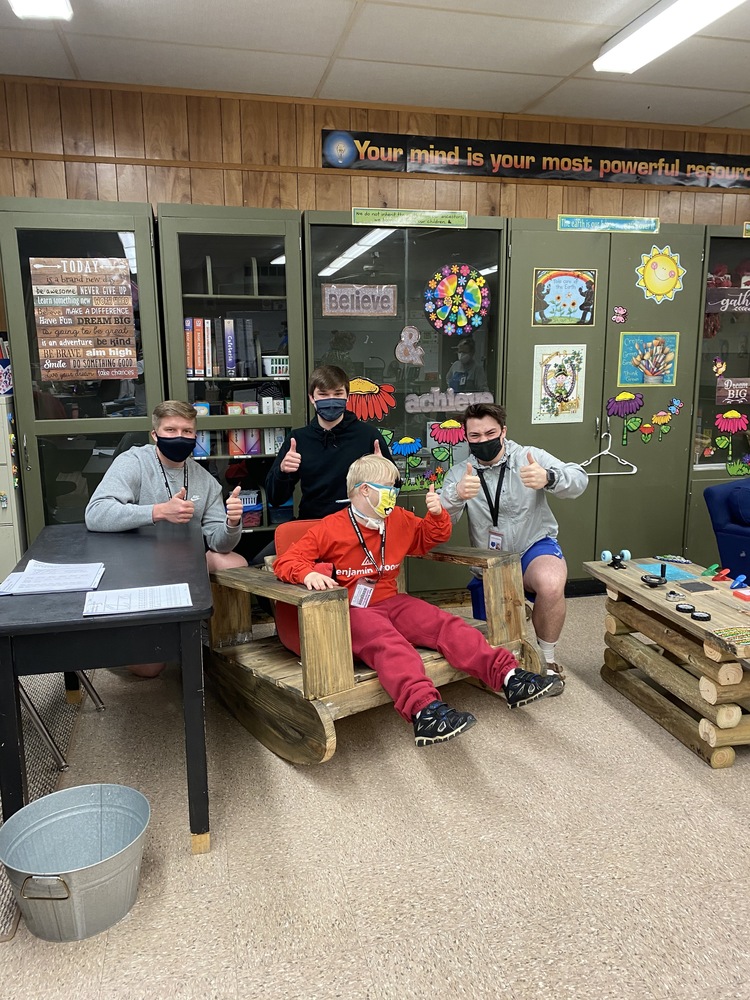 SHHS EAST Students Build Sensory Project
PCSSD
Monday, March 08, 2021
SHERWOOD, Ark. -- EAST Lab students from Sylvan Hills High School saw a need in their school and found a solution.
Issac Riley, Evan Stuckey, and Trent Smith built a serve project for the school's Life Skills Class. The students in the class were in need of some sensory activities, so the group built a large sensory rocker and a fidget board.
EAST Lab teacher, Coach Zach James, encouraged his students to look for ways to help others, and that is just what they did!
The Life Skills students have given their stamp of approval!
Thank you to Issac Riley's dad for letting the boys use his shop to build the projects.