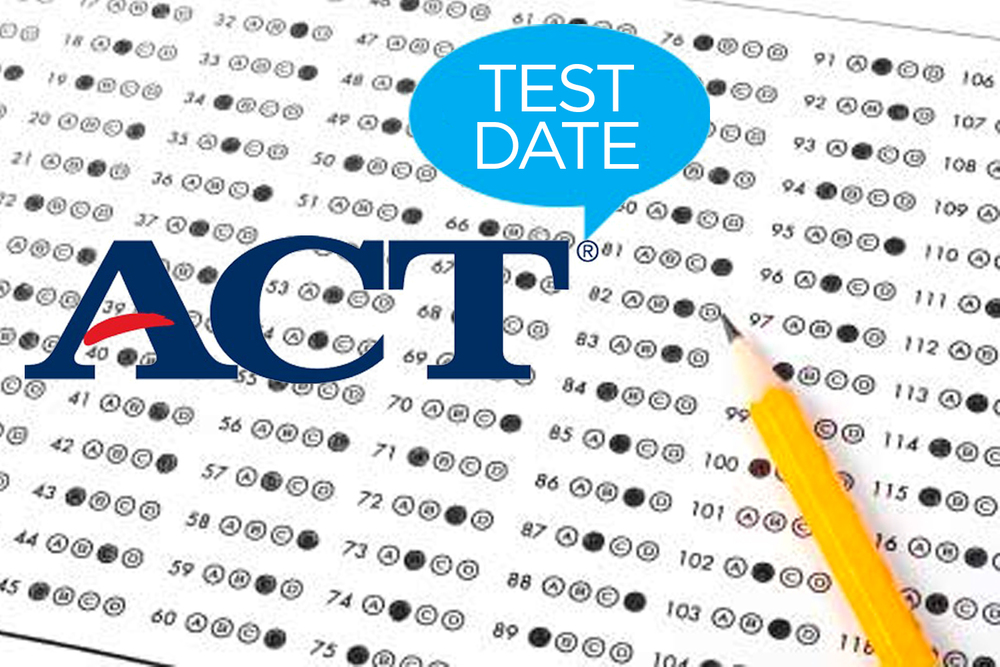 Junior ACT Testing February 24th
Testing Coordinator
Friday, January 15, 2021
Attention Junior Parents: Your son/daughter received the following information regarding our upcoming ACT exam in February. This exam is free of charge and will be offered on the SHHS main campus, virtual testing is not an option for this exam. There are two documents that should be completed by next Thursday, January 21st. If your child is certain their career path will not require an ACT score submission, please scroll to the bottom of the email and complete Google Form and Opt-Out form.
Please note two things: one, testing will occur on Wednesday, which is a short day. To ensure all students the opportunity to complete their test and to offer lunch for those who choose to eat on campus this day, the busses will pick up the main campus students at 1:30 PM. Two, if your child receives testing accommodations, their schedule will look differently and may test on a different day, based on what was approved by ACT. I will call those parents and notify the students of their testing accommodations and alternate testing date/s. If you have questions, please use the below contact information. Thank you!
WHO: JUNIORS ONLY
WHAT: ACT TEST (FREE OF CHARGE)
WHEN: WEDNESDAY, FEBRUARY 24, 2021
WHERE: SHHS MAIN CAMPUS, BUILDING 12
ITEMS NEEDED TO TEST: CHROMEBOOK ~ CURRENT PHOTO ID WITH YOUR FIRST & LAST NAME ~ A FACE MASK
SUBMIT THE OPT-IN FORM & COMPLETE THE NON-TEST INSTRUCTIONS FOR ONLINE TESTING & Google Form BY THURSDAY, JANUARY 21st,
AFTER CLICKING ON THE LINK IN THE NON-TEST INSTRUCTIONS, CLICK ON THE TAB "REGISTER FOR THE ACT."
TIME: PLEASE REVIEW THE BELOW TESTING SCHEDULE

8:30-8:45 AM

Jr.'s report to testing. A CURRENT PHOTO ID WITH YOUR FIRST & LAST NAME IS REQUIRED

8:45-8:50 AM

Administrator will pass out materials to the students (Authorization ticket/blue scratch paper/pencil).

8:50-9:15 AM

Pre-Admin & Survey Questions.

9:15-9:20 AM

Read English Test Directions

9:20-10:05 AM

(45 mins)

English Test

10:05-10:10 AM

Read Mathematics Test Directions (SCHOOL CALCULATORS WILL BE PROVIDED)

10:10-11:10 AM

(60 mins)

Mathematics Test

11:10-11:25 AM

Break. SNACKS PROVIDED ***NO CELLPHONE USAGE IS ALLOWED DURING THE BREAK***

11:25-11:30 AM

Read Reading Test Directions

11:30-12:05 PM

(35 mins)

Reading Test

12:05-12:10 PM

Read Science Test Directions

12:10-12:45 PM

(35 mins)

Science Test

12:45-12:55 PM

12:55 PM

Administrator will gather all testing materials. Once the student's information is accounted for, students will be released.

1:00-1:30 PM

School lunch provided in building 12 Cafeteria
PROHIBITED ITEMS: NO ELECTRONIC DEVICES/CELL PHONES/SMART WATCHES/FITNESS BANDS/MEDIA PLAYERS (YOUR SCORES WILL BE CANCELED & YOU WILL BE DISMISSED FROM TESTING.) THIS ALSO INCLUDES BREAK TIME!
BACKPACKS ARE PROHIBITED INSIDE THE TESTING ROOM.
TEXTBOOKS, SCRATCH PAPER, NOTES, HIGHLIGHTER PENS, COLORED PENS/PENCILS/READING MATERIALS
TOBACCO IN ANY FORM

PERMITTED ITEMS OUTSIDE OF YOUR DESIGNATED TESTING ROOM: SNACKS AND/OR BEVERAGES IN A CLEAR CONTAINER.
YOU WILL BE PROVIDED WITH: BLUE SCRATCH PAPER, WRITING UTENSIL, CALCULATOR (YOU MUST USE THE SCHOOL PROVIDED CALCULATOR, NON-NEGOTIABLE)
CDC GUIDELINES FOR COVID-19 WILL BE ENFORCED: SANITIZED EXAM ROOMS, MAXIMUM OF 15 EXAMINEES IN A ROOM, 6 FEET OF SEPARATION, ASSIGNED SEATING, MASKS ARE TO BE WORN AT ALL TIMES, TEMPERATURE CHECKS AT ENTRY POINTS, STAGGERED RELEASE TIME
**************************************************************************************************************************************************************************
I CHOOSE NOT TO TAKE THE ACT: COMPLETE THE GOOGLE FORM AND OPT OUT FORM AND EMAIL THE OPT OUT FORM TO: kbranch7349@pcssd.org BY JANUARY 21st.